rubinann17006 — Announcement
Rubin Digest 03 March 2017
3 March 2017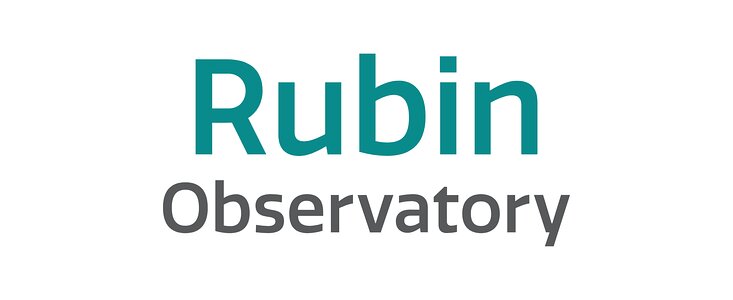 Project News
The annual LSST Joint Technical Meeting (JTM) will take place in Glendale, CA, next week, with over 170 participants from the distributed technical teams.  This year, Verification, Commissioning, and Operations Planning are priorities, as are cross-cutting work sessions between subsystems.  In addition, the LSST Science Advisory Committee will meet prior to the meeting start, to discuss topics of interest to the science community including commissioning plans and observing strategy.
Version 1.0 of the Observatory Control System (OCS) Scheduler has been released by the LSST Telescope & Site team to the Systems Engineering Simulations team. This important milestone marks the first version of the Scheduler that has all the functionality necessary to implement the five science proposals in the current survey baseline: Wide Fast Deep, North Ecliptic Spur, South Celestial Pole, Galactic Plane, and Deep Drilling. The software will now be validated through a series of simulated surveys and analysis, while the development continues to incorporate the remaining features described in the requirements and construction plan. This effort was completed by OCS Team Lead Francisco Delgado (who developed the observatory model, area distribution algorithms, time distribution algorithms and cost functions), Dave Mills from OCS (who developed the DDS based Middleware interface), and from the Project Systems Engineering group, Peter Yoachim (who developed the sky brightness model), and Michael Reuter (who developed the simulation environment and reviewed the OpSim integration effort).
Daylight Saving Time begins on March 12th however, Arizona remains on Standard Time year around.  Since the LSST Project uses Pacific Time as the standard, start times for many of our standing meetings will change by one hour for those in Arizona, but not change at all for others!  This is an annual source of confusion; check with your meeting organizer for clarification. 
Systems Engineers Brian Selvy and Kathryn Wesson are one step closer to achieving Certified Systems Engineering Professional (CSEP) certification, having passed the exam portion while attending the INCOSE International Workshop in January, 2017.  The next step is to complete and pass the application process which includes recommendations from other system engineering professionals and verification of their SE experience and professionalism.  Further information on this important certification can be found here:  http://www.incose.org/certification
Personnel News
Wing Chang has joined the Camera subsystem as a Science and Engineering Associate at SLAC.  Wing's primary duties include assisting with the LSST Camera Body and Shutter prototype testing and final assembly and testing.
Corporation News
The application deadline for the LSSTC Data Science Fellowship Program is March 15, 2017.  To learn more about the program please visit our website; a direct link to application is here.
The application deadline for "Supernovae: The LSST Revolution Workshop" is March 7th, 2017.  Learn more here.
Upcoming Meetings with LSST Involvement
(those with asterisk* are LSSTC funded):
2017
March 6 - 8: LSST Joint Technical Meeting, Glendale, CA
March 13 -15: Blind Analysis in High-Stakes Survey Science: When, Why, and How? *SLAC; Menlo Park, CA
March 20 – 23: ASTRO: Time Series Analysis for Synoptic Surveys and Gravitational Wave Astronomy, International Center for Theoretical Sciences (ICTS), Bengaluru, India
April 3 - 5: LSSTC F2F Board Meeting and Hill Visits, Washington, DC
April  6 & 7: AURA Management Council for LSST (AMCL) Meeting, Washington, DC
April 3-7: LSST DESC Hack Week *, Fermi National Accelerator Laboratory
May 1 – 3: NSF Large Facilities Workshop, Baton Rouge and Livingston, LA
May 1 – 5: AURA Board and Member Representatives Annual Meeting, Tucson, AZ
May 12 - 13: LSST Detection of Optical Counterparts of Gravitational Waves*, BNL.  Contact Morgan May for additional information. 
May 22 – 25: Infrastructure for Time Domain Science in the Era of LSST, Tucson, AZ
May 31 - June 2: Supernovae:  The LSST Revolution Workshop *, Northwestern University, Evanston, IL
June 12 – 16: Getting Ready for Doing Science with LSST Data,* IN2P3 Computing Center, Lyon, France
July 10 - 14: DESC Meeting, Dark Energy School, and Hack Day*, Brookhaven National Lab
August 14 – 18: LSST 2017 Project & Community Workshop, Tucson, AZ
November 7 – 9: AURA Workforce & Diversity Committee, La Serena, Chile