rubinann16046 — Announcement
Rubin Digest 16 December 2016
16 December 2016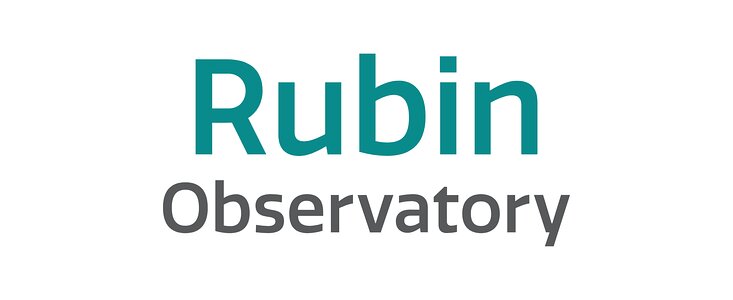 Project News
AURA's Workforce and Diversity Committee  (WDC) met in Tucson this week, bringing together Human Resources representatives, external experts, and the Diversity Advocates at each AURA center: Gemini, LSST, NOAO, NSO, and STScI.  The group works on issues relevant to building and maintaining a diverse workforce where individuals feel empowered to bring their perspectives, ideas, and approaches to AURA centers.  [Read More.]
A film crew from NCSA visited Tucson this week, recording interviews and background footage for a documentary about DES and LSST.  This is part of the larger NSF-funded CADENS project to help explain and increase literacy about Digitally Enabled Science.    LSST Deputy Director B. Willman was interviewed for the documentary, as were LSST science collaboration members T. Matheson (NOAO) and D. Norman (NOAO).  The crew also visited Arizona Optical Services to film polishing of the LSST Camera lenses. 
A heads up for LSST team members that our Joint Technical Meeting is scheduled for March 6 - 8 in Pasadena, CA.  A SAC meeting is tentatively scheduled for the day before the JTM.  The meeting website will go live after the holiday break with about six weeks before registration deadline. 
B. Willman and S. Kahn will be traveling to meet with the NSF, DOE, and LSSTC next week to discuss progress on the LSST Operations Plan.
Data Management team members Colin Slater and Mario Juric were in Chile at the "Towards Science in Chile with LSST" 2016 workshop this week where about 80 Chilean astronomers gathered to learn more about LSST. Colin, joined remotely from Tucson by Jonathan Sick, led a hands-on tutorial on what to expect from LSST data and LSST communication tools. Mario presented the most recent thinking about the contents of LSST datasets, and services offered to the community in LSST Data Access Centers. Ashish Mahabal and Pat Eliason were there as well, representing the LSST science collaborations and Corporation.
Corporation News
Last Call!  The LSSTC 2017 Call for Proposal deadline is fast approaching, and this will be the last reminder you'll see in the Digest. Proposals must be received by midnight on Monday, December 19, 2016 to be considered for funding as part of the 2017 Enabling Science call. We are looking forward to receiving your submission. More information is available here (login required).
The next Science Collaboration Coordinator (SCC) Office Hours will be held on Wednesday December 21, at 1pm Central. SCC Office Hours are a time to (virtually) stop by LSST SCC Lucianne Walkowicz's "office" via Google Hangout. Connection information will be sent out to science collaboration members in the 24 hours before office hours, so watch your email for details! If you can't make this month, Office Hours generally take place on the 1st and 3rd Wednesdays of the month, so please join us in the future. 
Personnel News
Ulrike Angela Hautmann comes to LSST most recently from CNES, the French Government Space Agency as a Quality Assurance Engineer and will fill our Documentation Specialist position to assist with procedures (manuals, documentation, etc.) in particular the M1M3 system.  She has a strong background in technical writing (skills in 6 languages) with nearly 20 years of experience including time at SKA Observatory in South Africa and ALMA Observatory in Chile. 
LSST is actively recruiting for the open positions listed on our hiring website:  http://www.lsst.org/hiring.  We'll be at the AAS 229 Career Networking and Job Fair on Wednesday evening, January 4th, to talk with interested parties about these positions and others that will be opening soon.   
Several LSST-related post-doctoral positions have recently come to our attention:
Upcoming Meetings with LSST Involvement
(those with asterisk* are LSSTC funded):
2016
December 19: LSST Corporation Enabling Science 2017 Call for Proposal Deadline
2017
January 3: ZTF Community Workshop at AAS 229*, Grapevine, TX
January 3: LSST AGN Science Collaboration Roadmap Development Meeting* AAS 229 Meeting; Grapevine, TX
January 3 - 7: AAS 229, Grapevine, TX. LSST's Open House is 7:30 – 9:00p, on Wednesday, January 4th, in Grapevine A.
January 24 - 26: Commissioning Review, SLAC National Accelerator Lab
February 2 – 3: AURA Management Council for LSST (AMCL) Meeting, Tucson, AZ
February 13-17: DESC Meeting, Dark Energy School, and Hack Day*, SLAC National Accelerator Lab
March 6-8: LSST Joint Technical Meeting, Glendale, CA
March 13 - 15: Blind Analysis in High-Stakes Survey Science: When, Why, and How? * SLAC; Menlo Park, CA
April 3 - 5: LSSTC F2F Board Meeting and Hill Visits, Washington, DC
April  6 & 7: AURA Management Council for LSST (AMCL) Meeting, Washington, DC
April 3-7: LSST DESC Hack Week *, Fermi National Accelerator Laboratory
May 22 – 25: Infrastructure for Time Domain Science in the Era of LSST, Tucson, AZ
May 31-June 2: Supernovae Workshop *, Northwestern University, IL
June 12 – 16: Getting Ready for Doing Science with LSST Data, Lyon, France
July 10-14: DESC Meeting, Dark Energy School, and Hack Day*, Brookhaven National Lab
August 14 – 18: LSST 2017 Project & Community Workshop, Tucson, AZ
November 7 – 9: AURA Workforce & Diversity Committee, La Serena, Chile