rubinann16043 — Announcement
Rubin Digest 18 November 2016
18 November 2016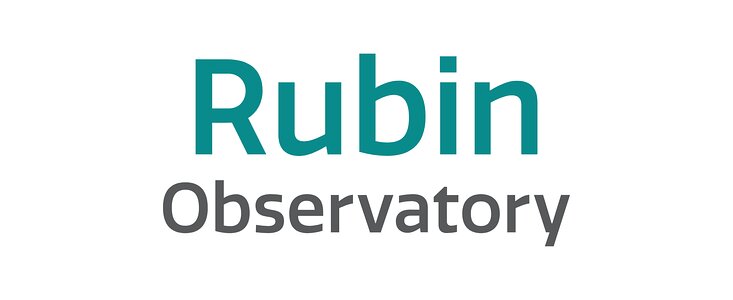 Project News
Project Scientist Zeljko Ivezic and Data Management team member Meredith Rawls, both astronomers at the University of Washington, along with David Ciardi, the science lead for LSST's Science User Interface Team (SUIT) from IPAC, all participated in the 105th Meeting of the American Association of Variable Star Observers (AAVSO) in Boston, MA, November 10 – 12, 2017.  The theme of this year's meeting was The AAVSO's Role in the Age of Large Surveys.  Read more.
Many team members were involved in an internal review this week of the Telescope &Site assembly, integration, and verification plans.  This review is looking at the integration and test process for the Telescope and Site subsystem, including the flow from established requirements to verification test plans, and the equipment and test processes used for verification.
NETWORK CHAOS: Next Friday, November 25th, the IT staff in Tucson will be upgrading the backbone Ethernet switch during which time all connections to Tucson servers WILL NOT WORK until the work has been completed.  This outage will affect all LSST services provided by the Tucson servers including phone, email, websites, project tools such as Confluence, Jira, and more.  Work will begin at 8am MST on Friday, November 25th (aka Black Friday) with partial to full functionality returning by late-morning.  Some outages in various services will continue during the rest of the day with the possibility of some clean up remaining for Saturday the 26th
We now know the date, location, and venue for the next LSST Joint Technical Meeting (JTM).  It will take place March 6-8, 2017, at the Hilton in Glendale, CA.  This meeting is for the broadly dispersed Project Team to gather and collaborate face-to-face. The meeting will be hosted by the Science User Interface Team (SUIT) at IPAC/Caltech. 
Corporation News
LSST Science Collaboration Coordinator Lucianne Walkowicz joined other members of the Gemini Board who were meeting in La Serena this week for a visit to Cerro Pachón. 
The LSST Corporation Enabling Science Call for Proposals is now open. The call is open to proposals for workshops, meetings, and other programs to prepare for LSST data. This year, the Call is also open to proposals to support undergraduate research. Proposals are due no later than Monday, December 19, 2016 at midnight (2400 hours) PST. Click here for Call for Proposal details (login required).
Personnel News
DevOps engineer Adam Thornton has joined the LSST Data Management Science Quality and Reliability Engineering (SQuaRE) team in Tucson.  As part of the team, Adam will be involved in writing software to validate and test the readiness of the LSST DM software system for science applications using simulations and precursor survey data.
Software engineer Te-Wei Tsai has joined the LSST Telescope and Site group in Tucson.  His duties will be to engineer software products for the Telescope Control System (TCS), including applications for the active optics system and instrumentation.
A science writer position has been posted on the LSST Hiring Site and two more positions will appear there shortly: an Education Specialist to join the Education and Public Outreach group and a Communications Manager to take over from Suzanne Jacoby who will be moving to a part-time role with LSST effective February 3, 2017. 
Upcoming Meetings with LSST Involvement
(those with asterisk* are LSSTC funded):
2016
November 29: Coating Plant Preliminary Design Review, Dresden, Germany
December 1-2: Precision Astronomy with Fully Depleted CCDs*, BNL
December 12 - 13: Towards Science in Chile with the LSST 2016 *Viña del Mar, Chile
December 13 - 14: AURA Workforce and Diversity Committee (WDC), Tucson, AZ
December 19: LSST Corporation Enabling Science 2017 Call for Proposal Deadline
2017
January 3: ZTF Community Workshop at AAS 229*, Grapevine, TX
January 3: LSST AGN Science Collaboration Roadmap Development Meeting* AAS 229 Meeting; Grapevine, TX
January 3 - 7: AAS 229, Grapevine, TX.  LSST's Open House is 7:30 – 9:00p, on Wednesday, January 4th. 
January 24 - 26: Commissioning Review, SLAC National Accelerator Lab
February 2 – 3: AURA Management Council for LSST (AMCL) Meeting, Tucson, AZ
February 13-17: DESC Meeting, Dark Energy School, and Hack Day*, SLAC National Accelerator Lab
March 6-8: LSST Joint Technical Meeting, Glendale, CA
March 13 - 15: Blind Analysis in High-Stakes Survey Science: When, Why, and How? *SLAC; Menlo Park, CA
April 3 - 5: LSSTC F2F Board Meeting and Hill Visits, Washington, DC
April  6 & 7: AURA Management Council for LSST (AMCL) Meeting, Washington, DC
April 3-7: LSST DESC Hack Week *, Fermi National Accelerator Laboratory
May 22 – 25: Infrastructure for Time Domain Science in the Era of LSST, Tucson, AZ
May 31-June 2: Supernovae Workshop *, Northwestern University, IL
June 12 – 16: Getting Ready for Doing Science with LSST Data, Lyon, France
July 10-14: DESC Meeting, Dark Energy School, and Hack Day*, Brookhaven National Lab
August 14 – 18: LSST 2017 Project & Community Workshop, Tucson, AZ