rubinann16041 — Announcement
Rubin Digest 04 November 2016
4 November 2016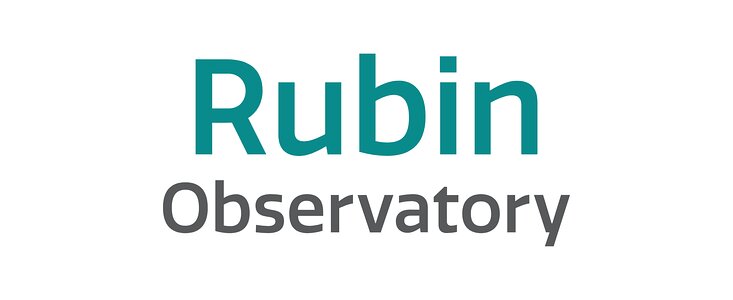 Project News
The SLAC Communications Team has unveiled their new multi-media website featuring the LSST Camera. 
Four engineers from LSST attended the Society of Women Engineers meeting in Philadelphia, PA, last week.  This meeting brought together 5000 individuals for professional and personal development.  Read more.
The next LSST Joint Technical Meeting will take place March 6, 7, & 8 in Pasadena, CA, hosted by the IPAC group at Caltech/IPAC.  This annual meeting brings the technical teams together for cross-cutting discussion including interfaces, integration, commissioning, and operations.
In anticipation of starting construction on the Base Facility on the La Serena Recinto, a webpage with up-to-date news has gone live at https://project.lsst.org/base-facility/. 
Astronomy enthusiasts in Seattle learn about LSST at this recent AstroOnTap event.  AstroOnTap is a monthly astronomy outreach event organized and produced solely by the UW Astro grad students.
Daylight Savings Time (DST) ends at 2am this coming Sunday, November 6th.  Start times for some project meetings *may* change, as the LSST Project is standardized to Pacific Time.  Staff in Chile and Tucson, which do not switch from DST this Sunday, should be particularly careful.  All LSST team members should check with their meeting organizer if there is confusion.
Corporation News
The "Blind Analysis in High-Stakes Survey Science: When, Why, and How?" workshop has received funding for travel support from the LSSTC Enabling Science program.  The workshop will take place January 18 – 20, 2017, at SLAC Linear Accelerator Laboratory in Menlo Park, CA.
Funding Opportunity! The LSST Corporation Enabling Science 2017 Call for Proposals (login required) is now open. The call is open to proposals for workshops, meetings and other programs to prepare for LSST data. This year, the Call is also open to proposals to support undergraduate research. Proposals are due no later than Monday, December 19th at midnight (2400 hours) PST. 
The LSST Corporation welcomed a new International Contributor at the board meeting this month: Istituto Nazionale di Astrofisica (INAF) – headquartered in Rome, Italy, has joined the project with 15 Principal Investigators receiving LSST data rights.
Personnel News
Three new jobs have appeared on the LSST Hiring Page:  LSST Survey Scientist, AV/IT Technician, and Administrative Assistant.  These jobs are all located in Tucson, AZ.
Alice Callen has joined LSST as the Deputy Project Manager for the camera.  Alice has been at SLAC since 2009 and has over 25 years of experience in management, engineering, and manufacturing process improvement.  She has worked as a risk manager for SuperCDMS, PSLB, and K-Substations projects; as the deputy project manager for FACET-II and the CAM/deputy project manager for the Matter in Extreme Conditions project.
We are pleased to announce Hector Swett has joined the Telescope and Site group as an Automation Controls Engineer.  Hector comes to LSST most recently from Gemini, where he was responsible for the facility interlock and enclosure control systems. His role with LSST will be to support distributed control and servo systems.  Hector joined LSST in Chile on November 1 and will be on the job in Tucson by November 18th. 
Upcoming Meetings with LSST Involvement
(those with asterisk* are LSSTC funded):
2016
November 7 – 9: LSST Operations Plan Review, Tucson, AZ
November 7-11: LSST DESC Hack Week *, Carnegie Mellon University, Pittsburgh, PA
November 14 - 15: LSST Refrigeration Preliminary Design Review, SLAC
November 16-18: Preparing for Supernova Science in the LSST Era: A Kick-Off Workshop* University of Pittsburgh, PA
November 29: Coating Plant Preliminary Design Review, Dresden, Germany
December 1-2: Precision Astronomy with Fully Depleted CCDs*, BNL
December 12 - 13: Towards Science in Chile with the LSST 2016* Viña del Mar, Chile
December 13 - 14: AURA Workforce and Diversity Committee (WDC), Tucson, AZ
2017
January 3: ZTF Community Workshop at AAS 229*, Grapevine, TX
January 3: LSST AGN Science Collaboration Roadmap Development Meeting*, AAS 229 Meeting; Grapevine, TX
January 3 - 7: AAS 229, Grapevine, TX.  LSST's Open House is 7:30 – 9:00p, on Wednesday, January 4th. 
January 18 -20: Blind Analysis in High-Stakes Survey Science: When, Why, and How?*, SLAC; Menlo Park, CA
January 24 - 26: Commissioning Review, SLAC National Accelerator Lab
February 2 – 3: AURA Management Council for LSST (AMCL) Meeting, Tucson, AZ
February 13-17: DESC Meeting, Dark Energy School, and Hack Day*, SLAC National Accelerator Lab
March 6-8: LSST Joint Technical Meeting, IPAC, Pasadena, CA
April 3-7: LSST DESC Hack Week *, Fermi National Accelerator Laboratory
May 22 – 25: Infrastructure for Time Domain Science in the Era of LSST, Tucson, AZ
May 31-June 2: Supernovae Workshop*, Northwestern University, IL
June 12 – 16: Getting Ready for Doing Science with LSST Data, Lyon, France
July 10-14: DESC Meeting, Dark Energy School, and Hack Day*, Brookhaven National Lab
August 14 – 18: LSST 2017 Project & Community Workshop, Tucson, AZ