rubinann16034 — Announcement
Rubin Digest 16 September 2016
16 September 2016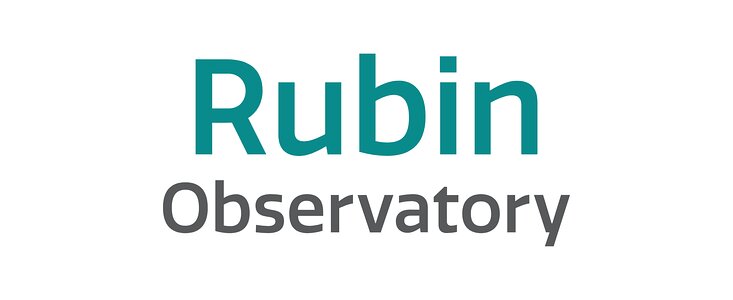 Project News
Members of the Tucson-based Data Management team participated remotely in the NCSA monthly software engineering seminar this week.  Their presentations have been uploaded to the Zenodo LSST DM Community and are available to anyone interested:
 LSST hosted a fun and productive Citizen Science Summit this past week with multiple guests, including: Chris Lintott and Laura Trouille (Zooniverse), Jennifer Shirk (Citizen Science Association), Rob Semper (Exploratorium), Sander Dieleman (Google DeepMind), Jeff Carlin (LSST), and many more.  Ideas and notes were captured on both the Community site and Google Docs.  LSST EPO looks forward to continuing the conversation and building relationships with the citizen science community in the years to come!
With the Early Registration Deadline of September 25th approaching, we remind you of three LSST-related events taking place at the January 2017 meeting of the AAS.  The ZTF Community workshop and AGN Science Collaboration Meeting take place on Tuesday, January 3rd and the LSST Open House is Wednesday January 4th.  To avoid clashing with the New Year's Day holiday weekend, AAS 229 will take place Tuesday–Saturday, 3-7 January 2017, rather than the usual Sunday–Thursday, meaning you have to arrive early for the ZTF and AGN workshops.  
Corporation News
LSSTC has provided funding to the NOAO EPO group for their Big Data Academy for High School Students.  The workshop will take place this academic year and is funded through LSSTC's Enabling Science program. 
The LSST Dark Energy Science Collaboration has now hosted four Dark Energy Schools, held the day before the semi-annual collaboration meetings. Many of the lessons are not specific to dark energy science and could be of interest to the broader LSST community. All materials, including videos of the interactive lessons, are hosted on this public DESC DE School webpage.  The DE Schools are supported in part by the LSSTC Enabling Science program.
Personnel News
Michael ("Tucker") Booth has joined the Telescope and Site (T&S) team in Tucson supporting the Optomechanical integration activities for the M1M3 mirror assembly effort.  Michael will perform varied engineering, scheduling, and coordination tasks to support the timely delivery of T&S subsystems from vendor facilities to the LSST summit in Chile. A second role will be to work closely with the T&S Control Account Managers (CAMs) who are responsible for overall coordination of the T&S subsystems.
Upcoming Meetings with LSST Involvement
(those with asterisk* are LSSTC funded):
2016
September 15-16: AURA Management Council Meeting for LSST Meeting, Tucson, AZ
September 27 – 29: AURA Board Meeting, Boulder, CO
October 3-4: NEO Survey Workshop *, University of Washington, WA
October 5-6: Face-to-Face LSSTC Board Meeting* in Tucson, AZ
October 16 – 21: LSST Workshop and Solar System Science Collaboration Meeting @ DPS 48 / EPSC 11, Pasadena, CA
October 27 - 29: Society of Women Engineers Meeting, Philadelphia, PA
November 7 – 9: LSST Operations Plan Review, Tucson, AZ
November 7-11: LSST DESC Hack Week *, Carnegie Mellon University, Pittsburgh, PA
November 16-18: Preparing for Supernova Science in the LSST Era: A Kick-Off Workshop *University of Pittsburgh, PA
December 1-2: Precision Astronomy with Fully Depleted CCDs*, BNL
Late Nov/ Early Dec: Towards Science in Chile with the LSST 2016 *Vina del Mar, Chile
2017
January 3: ZTF Community Workshop at AAS 229*, Grapevine, TX
January 3: LSST AGN Science Collaboration Roadmap Development Meeting* AAS 229 Meeting; Grapevine, TX
January 4: LSST Open House at AAS 229, Grapevine, TX, 7:30 – 9:00pm
February 13-17: DESC Meeting, Dark Energy School, and Hack Day*, SLAC National Accelerator Lab
March 15 - 17: Supernovae Workshop *, Northwestern University, IL
April 3-7: LSST DESC Hack Week *, Fermi National Accelerator Laboratory
May 22 – 25: Infrastructure for Time Domain Science in the Era of LSST, Tucson, AZ
July 10-14: DESC Meeting, Dark Energy School, and Hack Day*, Brookhaven National Lab
August 14 – 18: LSST 2017 Project & Community Workshop, Tucson, AZ