noaoann12006 — Announcement
New DECam Prime Focus Cage and Optics Installed
4 May 2012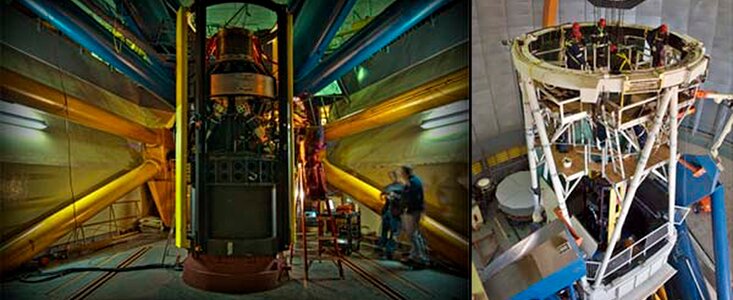 Left: Some last-minute tests are carried out on the new DECam prime focus cage as it stands under the disassembled Blanco 4-m telescope the night before it is installed.
Right: With the Blanco 4-m telescope locked in a vertical position and the old prime focus cage removed, the new DECam prime focus cage is winched up to the top end to be installed.
On May 3, 2012 the new prime focus cage for DECam was installed. The assembly (or "Camera") includes the cage, hexapod, cabling, optics, and (for now) dummy imager.
Links