noaoann04001 — Announcement
Faintest Spectra Ever Raise Glaring Question: Why do Galaxies in the Young Universe Appear so Mature?
5 January 2004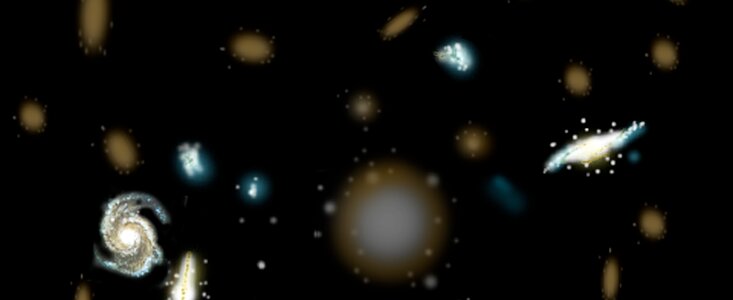 Why are some galaxies brighter than others? Bright galaxies where stars are forming may outshine dimmer, more massive galaxies. In all previous surveys of the "Redshift Desert," the brighter star-forming galaxies were the only type bright enough to be sampled. The Gemini Deep Deep Survey (GDDS) was able to sample the dimmer, more massive galaxies and provide a better representation of the galaxies at this epoch of the Universe. The GDDS results revealed that there is a greater abundance of these more massive and older galaxies than expected from current models when the Universe was only 20-40% of its current age. 
Links