NOIRLab Launches Ambassador Program
NOIRLab welcomes creative volunteers to support public engagement and science outreach efforts
26 May 2023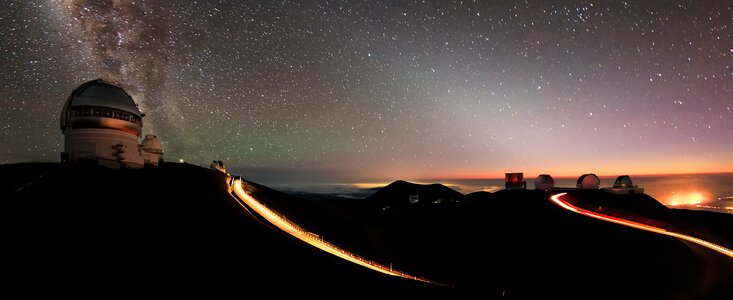 The NOIRLab Ambassador program, a joint initiative with Vera C. Rubin Observatory Construction, launches today. Its aim is to increase public engagement with NOIRLab and its Programs, including Rubin Observatory, by working together with motivated and enthusiastic volunteers to share our mission and science with new audiences. 
As a first step, NOIRLab is seeking diverse, personable, creative, and enthusiastic individuals with a range of skills who have an interest in promoting NOIRLab's scientific discoveries, education initiatives, and activities to the public. This outreach can include social media engagement, online feature writing and image galleries, and in-person presentation to local communities and broader networks. A one-year commitment is expected. 
Those selected for the Ambassadors program may contribute in a variety of ways, including audiovisual (images and video), music, art (including crafts), education, social media, and advocacy for dark skies. There is no deadline and exceptional candidates will be considered throughout the year. Ambassadors will also receive a variety of benefits, including social media training, publication of content on NOIRLab's website and social media channels, meetups, a welcome kit, and more. 
The inaugural NOIRLab Ambassador is night-sky photographer Babak Tafreshi, whose images have been widely disseminated by NOIRLab and have helped to communicate the wonder of the night sky. To find out more and to join the program, prospective Ambassadors are invited to explore this webpage.
More information 
NSF's NOIRLab (National Optical-Infrared Astronomy Research Laboratory), the US center for ground-based optical-infrared astronomy, operates the International Gemini Observatory (a facility of NSF, NRC–Canada, ANID–Chile, MCTIC–Brazil, MINCyT–Argentina, and KASI–Republic of Korea), Kitt Peak National Observatory (KPNO), Cerro Tololo Inter-American Observatory (CTIO), the Community Science and Data Center (CSDC), and Vera C. Rubin Observatory (operated in cooperation with the Department of Energy's SLAC National Accelerator Laboratory). It is managed by the Association of Universities for Research in Astronomy (AURA) under a cooperative agreement with NSF and is headquartered in Tucson, Arizona. The astronomical community is honored to have the opportunity to conduct astronomical research on Iolkam Du'ag (Kitt Peak) in Arizona, on Maunakea in Hawai'i, and on Cerro Tololo and Cerro Pachón in Chile. We recognize and acknowledge the very significant cultural role and reverence that these sites have to the Tohono O'odham Nation, to the Native Hawaiian community, and to the local communities in Chile, respectively.
Links
Contacts
Charles Blue
Public Information Officer
NSF's NOIRLab
T: +1 202 236 6324
Email: charles.blue@noirlab.edu 
Stephanie Deppe
Vera C. Rubin Observatory
Email: stephanie.deppe@noirlab.edu