Stuartt Corder Appointed NOIRLab Deputy Director and AURA Mission Scientist in Chile
Stuartt Corder will start as Deputy Director of NOIRLab and AURA Mission Scientist in Chile on 7 November.
5 October 2022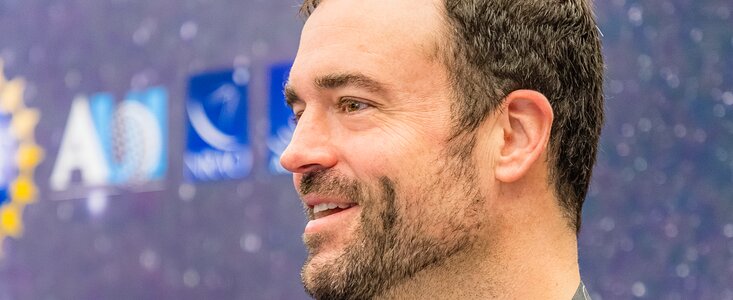 NSF's NOIRLab is pleased to announce that Stuartt Corder will become the new Deputy Director of NOIRLab and AURA Mission Scientist in Chile, effective 7 November. 
Corder has more than 15 years of experience with world-class astronomical facilities, including senior leadership roles with the Atacama Large Millimeter/submillimeter Array (ALMA) observatory in Chile and NSF's National Radio Astronomy Observatory (NRAO) headquartered in Charlottesville, Virginia. 
As NOIRLab's Deputy Director and AURA Mission Scientist, Corder will represent the NOIRLab Director's office in Chile and will be the primary interface with the Chilean astronomical community and the other international observatories. He also will be intimately involved in the daily operations and management of NOIRLab and will participate in strategic planning and interactions with the scientific community. 
"I am thrilled to begin working with my international colleagues in this new and exciting role, with an eye toward optimizing and synergizing across the facilities in ways that add value to the science community while also contributing to the broader NOIRLab purpose," said Corder. "NOIRLab has a compelling mission and an exciting vision for the future that includes unprecedented astronomical facilities that will dramatically advance our understanding of dark matter, dark energy, and virtually all areas of astrophysical research."
Corder will be based in Santiago, Chile, and will also spend significant time visiting the NOIRLab facilities in La Serena and the telescopes on Cerro Pachón and Cerro Tololo.
Corder comes to NOIRLab with an extensive leadership background that includes building, operating, and further developing groundbreaking, large-scale, advanced scientific and technical programs and facilities. This background extends to all levels of astronomy management and oversight, including Telescope Commissioning Specialist in CARMA during his PhD work at Caltech and a rapid career evolution at NRAO — from Jansky Fellow through the Scientist ranks, and Assistant Director when he was appointed to ALMA in Chile. While with ALMA, he also was the Commissioning and Science Verification Project Scientist. For the past eight years, Corder served as ALMA Deputy Director and Operations Manager, which included one year as Acting Director. 
Corder has broad experience in commissioning and operating large facilities at various levels. For nearly the last three years he has brought this experience to the Vera Rubin Observatory through service on the AURA Management Committee for Rubin Observatory and he has recently chaired the Next Generation VLA Technical Conceptual Design Review. His research interests include planet and star formation, and synthesis imaging in interferometry.
"We are delighted to have Stuartt join NOIRLab as Deputy Director, his skills and extensive experience greatly strengthen our ability to serve the astronomy community," said NOIRLab Director Patrick McCarthy.
Contacts
Stuartt Corder
Email: stuartt.corder@yahoo.com 
Charles Blue
Public Information Officer
NSF's NOIRLab
Tel: +1 202 236 6324
Email: charles.blue@noirlab.edu