Richard Green Appointed Interim NOIRLab US-ELTP Project Director
26 September 2022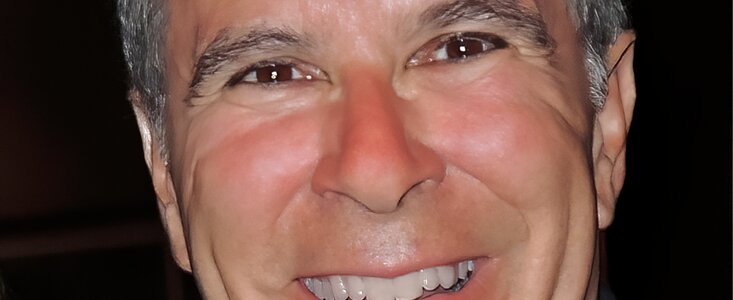 Richard Green, the Assistant Director for Government Relations, Steward Observatory, University of Arizona, has been appointed the interim Project Director of NOIRLab's part of the US Extremely Large Telescope Program (US-ELTP), a joint endeavor of NSF's NOIRLab and the organizations building the Thirty Meter Telescope (TMT) and the Giant Magellan Telescope (GMT).
Green succeeds Beth Willman, effective 1 September 2022, who was appointed (Login required) the LSST Corporation's Chief Executive Officer and Director of Science.
Green continues his distinguished career in astronomy, which includes serving as the NOAO Deputy Director and as Director of the United Kingdom Infra-Red Telescope, Kitt Peak National Observatory, and the Large Binocular Telescope Observatory. He also served as the National Science Foundation's Division Director for the Division of Astronomical Sciences. 
Green is based in Tucson, Arizona, where he most recently has been working at the University of Arizona and with NOIRLab on special projects. His scientific interests are related to active galactic nuclei and the black holes that inhabit them.
Green will be with NOIRLab roughly half-time, retaining his appointment at the University of Arizona. His new assignment with the US-ELTP will focus on pulling together the Design Phase proposal for submission later this year and work with NSF and NOIRLab Director Patrick McCarthy on other strategic US-ELTP matters.
More information
NSF's NOIRLab(National Optical-Infrared Astronomy Research Laboratory), the US center for ground-based optical-infrared astronomy, operates the International Gemini Observatory(a facility of NSF, NRC–Canada, ANID–Chile, MCTIC–Brazil, MINCyT–Argentina, and KASI–Republic of Korea), Kitt Peak National Observatory (KPNO), Cerro Tololo Inter-American Observatory (CTIO), the Community Science and Data Center (CSDC), and Vera C. Rubin Observatory(operated in cooperation with the Department of Energy's SLACNational Accelerator Laboratory). It is managed by the Association of Universities for Research in Astronomy (AURA) under a cooperative agreement with NSF and is headquartered in Tucson, Arizona. The astronomical community is honored to have the opportunity to conduct astronomical research on Iolkam Du'ag (Kitt Peak) in Arizona, on Maunakea in Hawai'i, and on Cerro Tololo and Cerro Pachón in Chile. We recognize and acknowledge the very significant cultural role and reverence that these sites have to the Tohono O'odham Nation, to the Native Hawaiian community, and to the local communities in Chile, respectively.
Contacts
Steven Berukoff
US-ELTP Project Manager
Email: steven.berukoff@noirlab.edu
Charles Blue
Public Information Officer
NSF's NOIRLab
T: +1 202 236 6324
Email: charles.blue@noirlab.edu