Lights-out Event Near Cerro Tololo Inter-American Observatory in Chile
Event in the town of Andacollo celebrates the dark skies of Chile
26 January 2022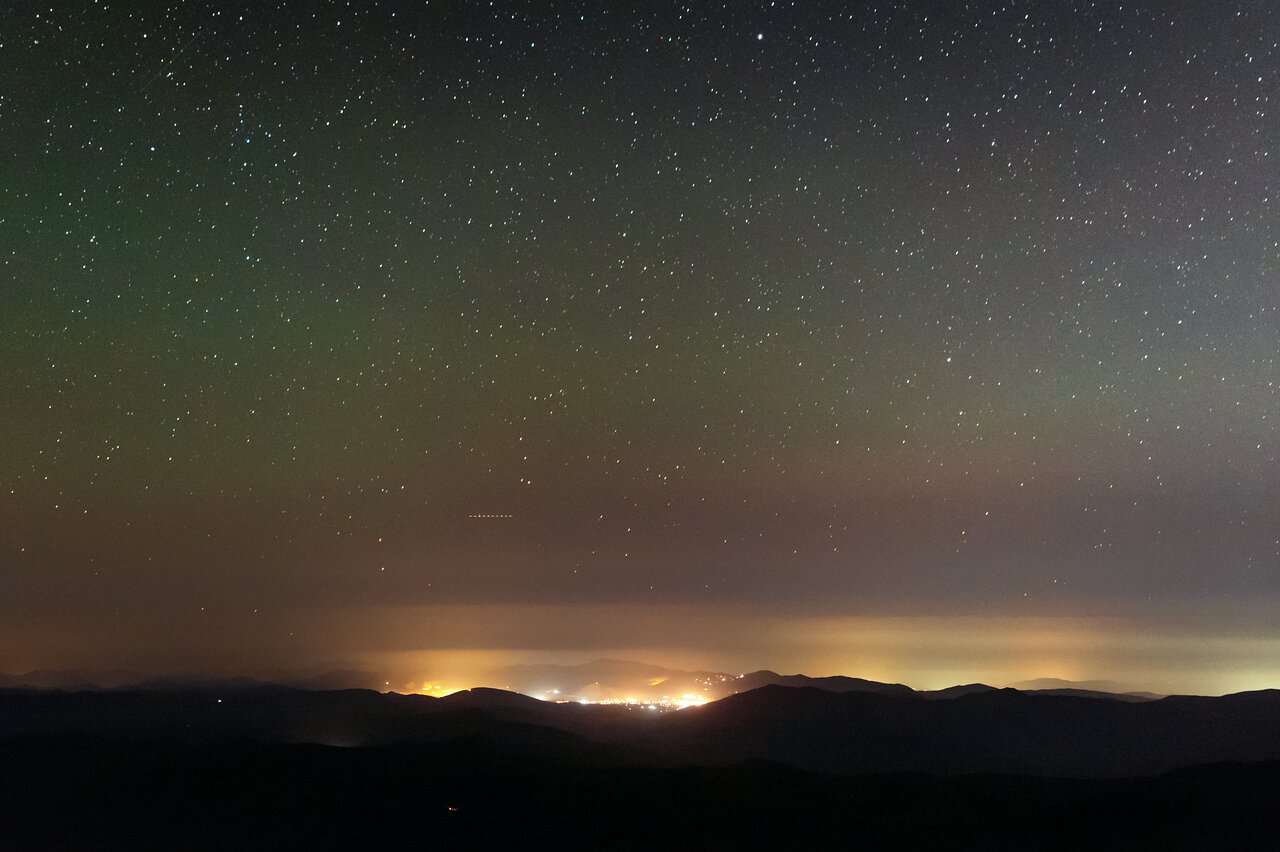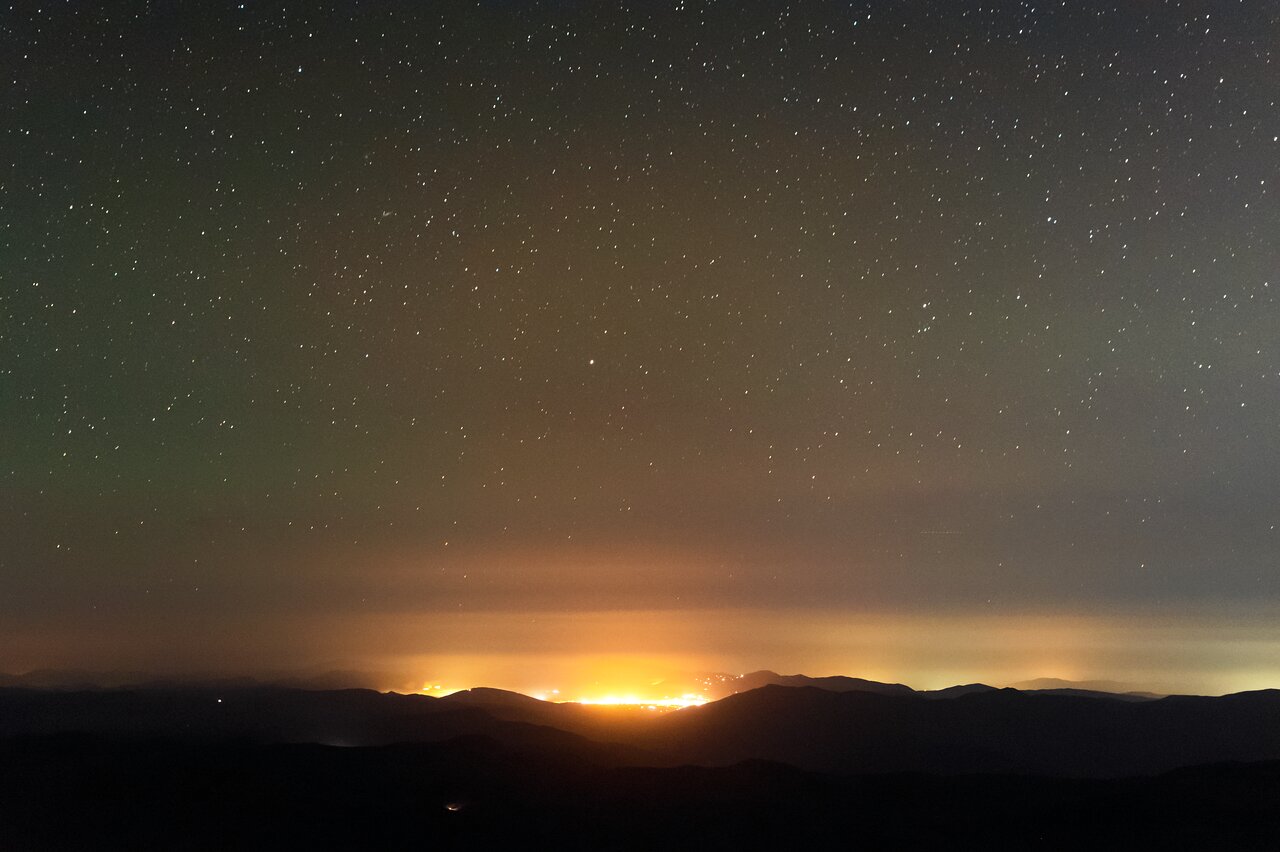 Drag green handle to reveal images
On the night of Monday 24 January 2022 the Seremi de Ciencia Macrozona Centro, the Gobernación Regional, and the Municipality of Andacollo, a town near Cerro Tololo Inter-American Observatory (CTIO) in Chile, held an event called Blackout for Our Skies. The event was organized in conjunction with NSF's NOIRLab and AURA, the Office for the Protection of Sky Quality in Northern Chile (OPCC in Spanish), and other organizations in the region.
The light-out event involved the town of Andacollo's public lights being progressively shut down, starting at 9 p.m., followed by the lights of public institutions and finally the lights of some of the local residents. The event allowed the residents of Andacollo to enjoy the stars without the public lighting in the town. 
The director of OPCC, Pedro Sanhueza, and Daniel Munizaga from NOIRLab, traveled to Cerro Tololo to document the change in sky brightness during the event as seen from CTIO. Astronomers Guillermo Damke from AURA/La Serena University and Rodolfo Angeloni from NOIRLab coordinated the installation and use of sky quality meters and other brightness detection equipment at CTIO and nearby Andacollo, to record sky quality measurements during the event. This image comparison shows the difference in the lights of the town and the brightness of the sky during the event, and after the event, as seen from CTIO.
The event was also an opportunity to raise awareness of the privileged sky that Chile has and the importance of keeping it dark. The night sky is a human heritage that must be preserved and protected against light pollution. Entire generations living in urban areas have never seen our Milky Way galaxy arching overhead at night. It is now estimated that 83% of people on Earth live under light-polluted skies that essentially wash out the Milky Way. Light pollution is not just a problem for our precious cultural heritage, but it also threatens the remote mountaintop sites where the major world-class astronomical facilities operate. 
Links
Contacts
Amanda Kocz
NSF's NOIRLab Communications 
T: +1 520 318 8591
Email: amanda.kocz@noirlab.edu