ann21019 — Announcement
NOIRLab Astronomer Arjun Dey Awarded John Simon Guggenheim Fellowship
13 April 2021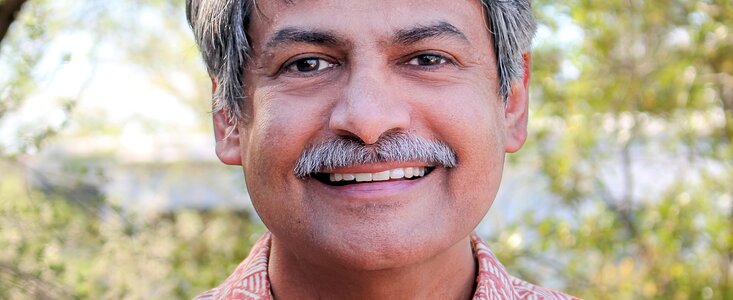 Arjun Dey, an astronomer at NSF's NOIRLab, has been awarded a John Simon Guggenheim Fellowship in astronomy & astrophysics for 2021. Guggenheim Fellows are appointed on the basis of past achievement and exceptional promise for future accomplishments. 
Since 1925 the Guggenheim Memorial Foundation has awarded annual fellowships in the arts and sciences. This year the foundation awarded 184 fellowships from nearly 3000 applicants, but only two are in astronomy and astrophysics.
From the Guggenheim announcement: "In all, 49 scholarly disciplines and artistic fields, 73 different academic institutions, 28 states and 2 Canadian provinces are represented in this year's class of Fellows, who range in age from 31 to 85."
Dey will use the grant to spend time exploring NOIRLab's existing survey data in search of fast-moving faint stars and using these to investigate the structure of the Milky Way.
We congratulate him on this award!
Contacts
Arjun Dey
Astronomer
NSF'S NOIRLab
Email: arjun.dey@noirlab.edu
Vanessa Thomas
Public Information Officer
NSF's NOIRLab
Email: vanessa.thomas@noirlab.edu