ann20008 — Announcement
NOIRLab Update on COVID-19 Implications
11 June 2020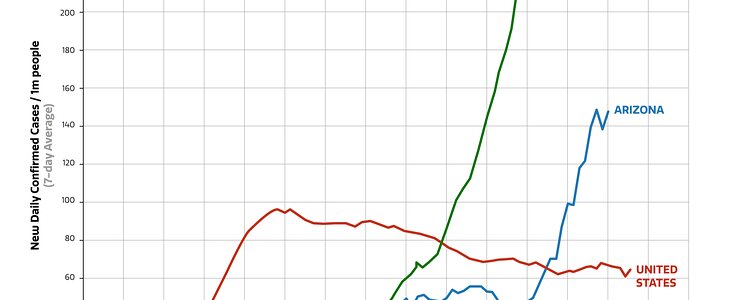 Following is an update on the impact of the COVID-19 virus on NSF's NOIRLab.
Since the night of Tuesday, 19 May 2020, the Gemini North telescope has been conducting observations from Maunakea. Operations continue at the Gemini North Base facility with minimal daytime and nighttime staffing.
NOIRLab is developing site-specific plans to restart mountain- and base-operations across all other NOIRLab locations. Our sites in Chile and Arizona remain closed. In these unprecedented circumstances, our first priority remains the health and safety of our staff, visitors and other users of the mountains.
The timing of the restarts will differ for each location and will reflect national and regional regulations, including those of the Tohono O'odham Nation at Kitt Peak, and our procedures will comply with local safety guidelines.
Even as many US states and countries worldwide begin to reopen, conditions in Arizona and Chile do not meet any of the metrics that we are monitoring as part of our decision-making around restarting operations. Latin American is presently an epicenter for the pandemic and we are carefully monitoring conditions in Chile. In Arizona, the peak of the outbreak apparently has not yet been reached.
"We must recognize that three months into our shutdown, conditions in Arizona and Chile do not allow us to reopen safely," explains NOIRLab Director Pat McCarthy. "Two of our three locations are still grappling with the worst of the pandemic. Unfortunately, it is likely to be some time before we can restart in these two locations. We will continue to keep our partners, observers, and other organizations with telescopes on the mountains informed as conditions evolve."
Small teams continue to maintain the safety of the equipment and infrastructure in Tucson and La Serena and on the summits of Kitt Peak, Cerro Tololo, and Cerro Pachón. All other staff continue to
Contacts
Lars Lindberg Christensen
NOIRLab Head of Communications, Education & Engagement
Email: lchristensen@aura-astronomy.org
Cell: +1 520 461 0433