NOIRLab Mirror: Issue 02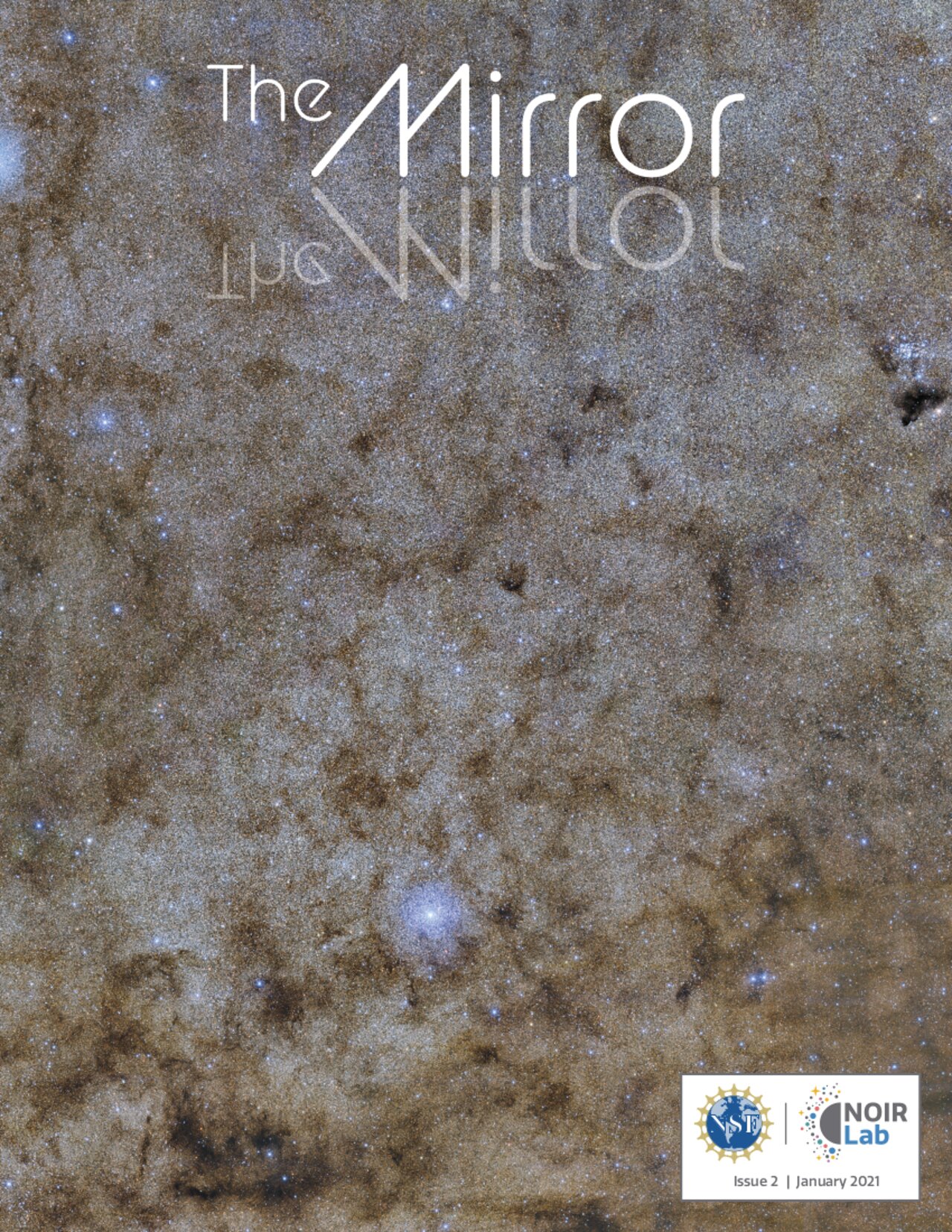 On the Cover
This color-composite shows a main part of the new Blanco DECam Bulge Survey of 250 million stars in our galaxy's bulge. The 4 x 2 degrees excerpt can be explored in all its whopping 50,000 x 25,000 pixels in a zoomable version that accompanies the press release. More details can also be found in the article on this work starting on page 56 of this issue. Credit: CTIO/NOIRLab/DOE/NSF/AURA
Image processing: UM-Dearborn/W. Clarkson/STScI, C. Johnson/UCLA, and M. Rich, University of
Alaska Anchorage/T. Rector, M. Zamani, D. de Martin.
NOIRLab Mirror is free and notifications for the release of future electronic issues can be requested here. A free subscription for printed copies can also be requested by libraries and researchers here. 
Credit:
About the The Mirror
| | |
| --- | --- |
| Id: | mirror002 |
| Release date: | Jan. 26, 2021, 7:20 a.m. |
| Cover: | Softcover |
| Language: | English |
Images

Fullsize (RGB)

Large JPEG
583.3 KB

Screensize JPEG
631.0 KB
---
Files

PDF File
356.7 MB

PDF File (Small)
9.4 MB