Rubin Digest 05 October 2021
5 October 2021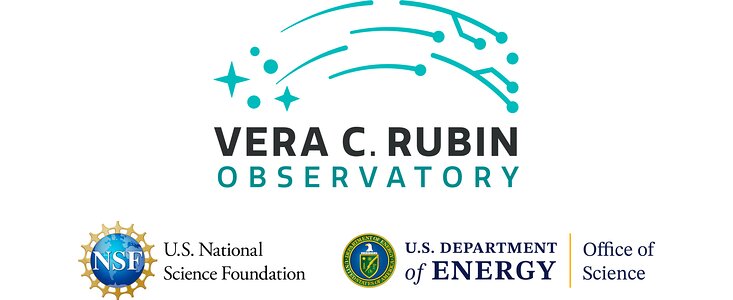 Project & Science News
Read the details about the recent rotation of the Telescope Mount Assembly (TMA) on Cerro Pachón, in elevation and azimuth, in this recent news item, which also features a video of the event.
The Commissioning Camera (ComCam) imager was restarted in August, shortly after ComCam was mounted on the integrator assembly in the integration hall of the summit facility (Level 3). The integrator assembly, which will be integrated with the TMA in early 2022, is resting on the main camera transport cart and includes ComCam, the refrigeration pathfinder, camera rotator and hexapod, camera cable wrap, and various utilities. ComCam continues to operate, and is providing a valuable test platform for system verification and commissioning activities. Testing of the integration assembly is also underway, with a current focus on full camera rotator range verification. Recent photos are available in the Gallery.
The LSST Camera Major Item of Equipment (MIE) project secured CD-4 approval on September 28th, formally closing the US Department of Energy (DOE) project. Final integration and testing at SLAC National Accelerator Laboratory and camera support in Chile prior to Operations will continue, supported by DOE Commissioning funds. 
A meeting of the AURA Management Council for Rubin Observatory (AMCR) took place on September 23rd, 24th, and 27th. The AMCR is charged with monitoring Rubin Construction performance and providing AURA with recommendations. The material presented to the AMCR by Rubin Construction and Operations management at the recent meeting was well-received, and the AMCR commended the Project for progress made during this ongoing challenging period.  
Please note the upcoming deadline of October 15th to submit Letters of Interest for the Announcement of Opportunity (AO) for Community Engagement with Rubin Observatory Commissioning Effort. Information is available at this link. 
Four new staff highlights are featured on the Rubin website for October; read about your colleagues Felipe Daruich, Angelo Fausti, Lynne Jones, and Andrei Nomerotski at this link. 
Rubin Observatory swag items, including t-shirts, coffee mugs, tote bags, and more, are available for purchase in our not-for-profit online store. 
Corporation News
Prospective applicants for the LSSTC Catalyst Fellowship program are encouraged to attend an online informational and networking event on October 8th called "Ideas Lab." Details and a registration form are available at this link.
Operations Updates
Reminder: Rubin Observatory is looking for 12 members of the science community to serve on the Rubin Users Committee (UC). Self-nominations are encouraged! The Rubin Users Committee will solicit and aggregate community feedback, meet twice a year, and report to Rubin leadership on their recommendations for improvements to maximize scientific productivity as well as equitable access and inclusive practices. More information on how to apply can be found here; the deadline is October 15th.
A meeting of the NOIRLab Management Oversight Council (NMOC) took place on September 20-22. The NMOC is charged with management oversight for all NOIRLab Programs, including Rubin Operations, and providing AURA with recommendations. The material presented to the NMOC by Rubin Operations management at the recent meeting was well received.
Announcements & Opportunities
Pablo Zorzi joined the Systems Engineering team as a Systems Verification Engineer on October 1st. In this role, Pablo will develop and execute integration and verification events. He will also be responsible for requirements traceability and verification status.
Info for Project Members:
If you'd like to schedule a one-on-one meeting with Victor or Steve, please fill out this form to indicate your preferred (and backup) date and time. 
There is also an anonymous "suggestion box" for anyone to offer feedback at this link. 
Upcoming Meeting with Rubin Observatory Involvement
(those with an asterisk* are LSSTC funded):
2021
October 4-7: Joint Status Review, Virtual
October 8: Ideas Lab Workshop for prospective applicants
October 25-29: DESC Sprint Week, Virtual with in-person hubs at AstroParticule et Cosmologie (APC), France, Princeton University, and University of Illinois Urbana-Champaign (UIUC)
November 16-17: LSST Survey Strategy Workshop, Virtual
Upcoming Deadlines:
2021
October 15: Letters of Interest to join the Rubin Commissioning Team
October 15: Active Galactic Nuclei Data Challenge
October 15: Rubin Users Committee Applications/Nominations
November 15: LSSTC Catalyst Fellowship Application