Rubin Digest 29 June 2021
30 June 2021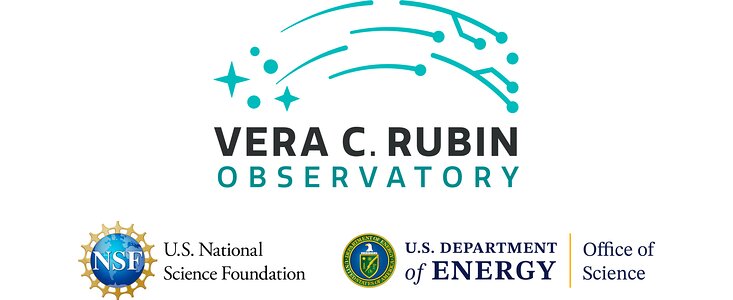 Project & Science News
Don't forget to register (at this link) for the 2021 Rubin Project and Community Workshop (PCW), which will be held virtually August 9-13. 
A comprehensive re-baseline review for the Rubin Construction Project was conducted on June 15-17. The review committee complimented the Rubin team on the high-quality documentation provided, and expressed confidence in the team and the success of the project. A group photo is available in the Gallery. The Project team will now work to address the recommendations from the committee.
The Rubin Auxiliary Telescope (AuxTel) returned to on-sky observing with a nighttime run during the week of June 7th, after a hiatus in May due to increased COVID-19 restrictions. AuxTel is proving to be a valuable test platform for the rest of the Observatory, the next observing run is scheduled for early July. Enjoy this video, an animation of images taken with AuxTel spectrograph from March-June, 2021, courtesy of the AuxTel/Commissioning team. 
The Rubin science community may be interested in a recent large-scale XMM-Newton data release for two of the Legacy Survey of Space and Time (LSST) Deep-Drilling Fields. These data will be useful for astronomers investigating active galaxies, clusters, groups, and other sources in the LSST Deep-Drilling Fields of CDF-S and ELAIS-S1 (previous similar XMM-Newton data are available for the XMM-LSS field). These data were gathered specifically with Rubin LSST groundwork as a central driver. Details and information are available at this link, and the relevant description paper is available here.  
Operations Updates
Data Preview 0 (DP0), the first of three data previews leading up to Rubin Operations, will be launched on June 30th. Read a detailed article about DP0 in this news item, and follow community.lsst.org (under tags, search on "dp0"), for more information and discussion. 
The Rubin-Euclid Derived Data Products (DDP) Working Group will hold a virtual meeting on Wednesday, June 30th to summarize the input received to date on Rubin-Euclid DDPs. Details can be found on community.lsst.org (requires login), all are welcome to participate. 
LSST Corporation News
The LSSTC Enabling Science Program has awarded funding to 38 out of over 57 requests submitted in response to the 2021 Call for Proposals. The 2021 award recipients are featured at this link.   
Rubin in the Media
Rubin Observatory was featured in an article in Information Week about the open source time-series database, developed by InfluxDB, that will enable Rubin Observatory to gather and process massive amounts of visual data for the Legacy Survey of Space and Time (LSST). Frossie Economou and Angelo Fausti from Rubin's Data Management Science Quality and Reliability Engineering (SQuaRE) team were interviewed for the story. 
Margaux Lopez, mechanical engineer with SLAC and a member of the Rubin Commissioning Team, recently made local and national newspapers in Chile. In addition to her work in Chile, helping Rubin Observatory get ready for LSSTCam on Cerro Pachón, Margaux is a member of the fútbol (soccer) Club Deportes La Serena, representing Rubin positively in the community. Read the article (in Spanish) at this link. 
Personnel Announcements
Brandon White joined the pre-Operations Data Production team on June 14th. Brandon will be based at Fermilab, working in the Data Curation group on the Infrastructure & Support team.
Upcoming Meeting with Rubin Observatory Involvement
(those with an asterisk* are LSSTC funded):
2021
July 12-14: Supermassive Black Hole Studies with the Legacy Survey of Space and Time: 2021, Virtual
July 19-23: Dark Energy Science Collaboration (DESC) Meeting, Virtual
August 9-13: Rubin Project and Community Workshop (PCW) 2021, Virtual
September 23, 24 & 27: AURA Management Council for Rubin Observatory (AMCR) meeting, Virtual
October 4-7: Joint Status Review, Virtual