Rubin Digest 11 May 2021
11 May 2021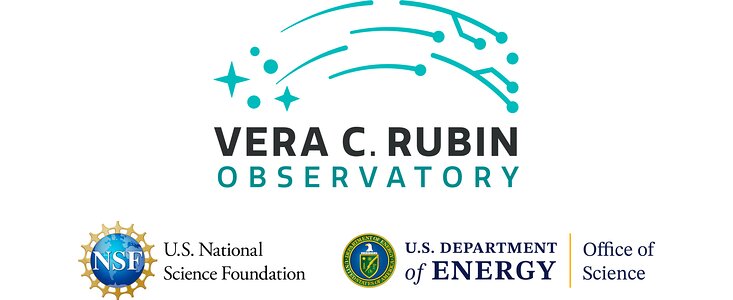 Project & Science News
The Survey Cadence Optimization Committee (SCOC) received 38 Cadence Notes, and extends their thanks to all the teams who submitted them. The submitted Cadence Notes are publicly available at this link. The SCOC members will deliver their draft cadence recommendation at the 2021 Project and Community workshop (Aug 9-13). The SCOC also announces a second virtual SCOC workshop, scheduled for Nov 16–17, 2021. It will be similar in format to the first SCOC workshop, with the agenda optimized after discussions at the Project and Community workshop. The SCOC anticipates Nov 23, 2021 as the deadline for submitting any brief written post-workshop input; further details will be provided at the SCOC workshop. Please mark your calendars!
As part of the Rubin Observatory Data Management (DM) team's Roadmap to Photometric Redshifts (PZ) for the LSST Object Catalog (DMTN-049), the science community is invited to submit Letters of Recommendation (LOR) that describe their minimum scientific needs for LSST PZ, and/or to advocate for one or more PZ estimators. These short, 1-3 page letters are due September 30th, 2021. More information is in the full Call for PZ LOR on lsst.community.org.
A meeting of the AURA Management Council for Rubin Observatory (AMCR) took place from May 4-6, with presentations given by Rubin Project and Operations staff. Council members commended the team for progress made during the pandemic, and issued recommendations that will be addressed in the coming months. 
Five new staff highlights for May are now featured on the Rubin Observatory website; you can read about Johann Cohen-Tanugi, Carola Gonzalez, Rob McKercher, Samuel Quist, and Sandrine Thomas at this link. 
Members of the Rubin time-domain science community may be interested in a new online newsletter from the Zwicky Transient Facility (ZTF) The first issue was published in April, 2021, and is available at this link. 
Operations Updated
The Rubin Observatory Community Engagement Team received a large number of applications for Data Preview 0, and are currently working to implement their algorithmic-based selection process to ensure they identify a diverse and representative group of delegates. All applicants will be notified by May 31st with the results.
Personnel Announcements
Hernan Stockebrand joined the Data Management subsystem as IT Network Engineer in Chile on May 3rd. In this role, Hernan will support the design, implementation, and maintenance of the Rubin Observatory IT networks in Chile.
An exciting new position is available for a Scientific Computing Specialist, who will lead the team responsible for designing, developing and maintaining the scientific computing infrastructure of the Rubin Observatory US data facility at SLAC National Accelerator Laboratory. Details are available on the Rubin hiring website. 
Info for Project Members
What do you think about returning to work at the office/on-site? Tell your Workplace Culture Advocates (WCA) through the survey linked from this Slack post and help us improve our program at the same time! The deadline is May 14th, 2021.
Upcoming Meetings with Rubin Observatory Involvement
(those with asterisk* are LSSTC funded):
2021
June 7-10: Statistical Challenges in Modern Astronomy VII, Virtual
June 15-17: Project Re-baseline Review, Virtual
July 19-23: Dark Energy Science Collaboration (DESC) Meeting, Virtual
August 9-13: Rubin Project and Community Workshop (PCW) 2021, Virtual
September 13-15: Joint Status Review, Virtual