Rubin Digest 27 April 2021
27 April 2021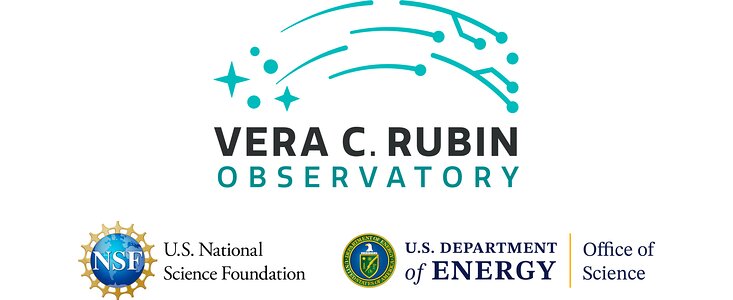 PROJECT & SCIENCE NEWS
Save the date, August 9-13, for the 2021 Rubin Project and Community Workshop (PCW), which will be virtual again this year. We look forward to engaging with our colleagues during the event, and we will provide more details as they become available.  
The Data Management team held its third and final of the first set of photo-z virtual forums on April 8th, as part of its ongoing effort to seek input from the science community regarding which photo-z estimator(s) should be adopted to generate photometric redshifts (photo-z) for the LSST Data Release Object catalog. This first set of forums focused on defining evaluation criteria for photo-z estimators with the community. The next set of forums will begin on Tuesday May 11 at 12pm Pacific,  and will focus on working with the community to prepare letters of recommendation for photo-z estimators to use in DRP. The call for Letters of Recommendation (LOR) for the LSST Object PZ Data Products will be advertised broadly starting May 1 2021. More information is available on lsst.community.org. 
A successful community broker workshop, titled "LSSTC Enabling Science 2020 Broker Workshop, Part II," took place virtually last week. Members of the Data Management team participated in this workshop, with Melissa Graham giving an invited presentation on the Vera C. Rubin Observatory. The workshop was focused on tutorials and demonstrations of science cases and interfaces using precursor data, such as the ZTF. Work is proliferating in the current ecosystem with no significant issues blocking progress.
On the summit, the dome bridge crane and its lifting/hoisting system have now been installed. Energizing and testing of the crane system will get underway once the representative from the crane vendor arrives, which is expected this week. Photos of the crane installation are available in the Gallery. 
LSST Corporation News
The 2021 Enabling Science Call is now open. The proposal deadline is 11:59pm (PDT), Monday, May 10, 2021. More information and the proposal template can be found on the LSSTC website.
Operations Updates 
April 30th is the deadline for applying to participate in Data Preview Zero (DP0). Rubin Observatory welcomes applications from scientists and students from across the Rubin data rights holders community to participate in DP0. More information is available on community.lsst.org. We are excited to have received many applications to participate in DP0 already, and there are still spots open.
Personnel Announcements
Current open positions with Rubin Observatory are listed on the hiring website.
Info for Project Members
Recordings from the all-hands meeting on April 8th, 2021, are now available in Docushare. 
Upcoming Meetings with Rubin Observatory Involvement
(those with asterisk* are LSSTC funded):
2021
May 4-6: AURA Management Council for Rubin (AMCR) Meeting, Virtual
June 7-10: Statistical Challenges in Modern Astronomy VII, Virtual
July 19-23: Dark Energy Science Collaboration (DESC) Meeting, Virtual
August 9-13: Rubin Project and Community Workshop (PCW) 2021, Virtual