rubinann21005 — Announcement
Rubin Digest 23 March 2021
23 March 2021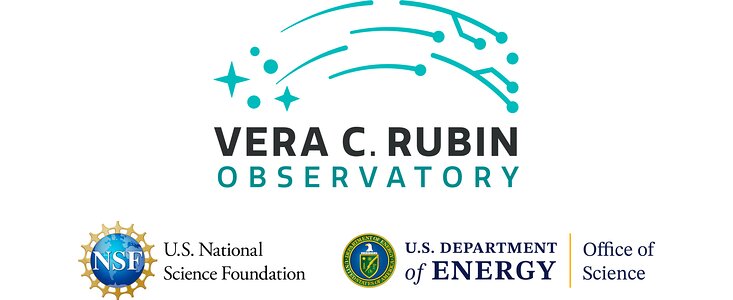 Project & Science News 
The first completed filter for the Rubin Observatory LSST Camera has arrived at SLAC National Accelerator Laboratory. The r-band filter was delivered to SLAC on March 12th, marking an exciting milestone for the LSST Camera team. Read more about the event in this news item, and see photos in the Gallery.
A new time-lapse video that shows ten years of Rubin Observatory construction in just one minute is now available on our YouTube Channel.  
The Rubin Observatory Communications team is partnering with the Space Telescope Science Institute (STScI) during the month of March for a social media campaign highlighting Dr. Vera C. Rubin and Dr. Nancy Grace Roman as part of Women's History Month. Search #RubinRomanStars to follow the campaign.
Operations Updates
This year, the Rubin Observatory's Data Preview 0 (DP0) will make simulated LSST-like data products available in the Rubin Science Platform (RSP) for up to 300 "DP0 delegates" from the science community. The application form for data rights holders to request one of these early RSP accounts is open. More information is available at community.lsst.org.
Preparations for the Data Preview program are well underway at the Google-hosted Interim Data Facility (IDF). Many of the services that will be involved when the program opens in June of this year are already deployed, and the test data sets are flowing from NCSA, with 450TB of the Data Challenge 2 (DC2) simulated sky survey (created by the LSST Dark Energy Science Collaboration) already uploaded. More information about the Data Preview program is available on community.lsst.org
Rubin Operations is nearing completion of the first set of recommendations for In-kind contributions. Following intensive review by the Contribution Evaluation Committee (CEC), Rubin Operations staff, Science Collaborations, and Rubin Construction staff, the proposers looked over detailed feedback to finalize and submit proposals by March 19th. The Rubin Operations team will present these proposals to its Management Board at the end of March in order to have a package for NSF and DOE to review in April. We want to extend a very sincere thanks to all those who helped get the In-kind program to this important milestone, with a special shout-out to the CEC.
LSST Corporation News
LSST Corporation is happy to welcome four new organizations that have joined its membership and broadened its worldwide community: LIneA (Brazil), Breakthrough Listen Initiative (Berkeley), Kavli IPMU (University of Tokyo), and MPIA (Germany). These new members join a community of institutions that are highly invested in Rubin LSST. Members guide LSSTC's fundraising efforts and generally have preferential access to LSSTC programs. Together, LSSTC members work to help maximize the scientific output and societal impact of Rubin LSST.
The LSSTC team welcomes Cheri Winfield, who joined on March 15th as the Executive Assistant to Pat Eliason, Corporate Executive Officer. Cheri brings over 15 years of executive level support experience to the Corporation from the University of Arizona Lunar and Planetary Sciences, Raytheon Missile Systems, and the private and non-profit sectors. She most recently served as Executive Assistant/Office Manager for the new entrepreneurial hub of the University of Arizona Center for Innovation, Arizona Forge.
Personnel Announcements
Grant Colella joined the Data Management (DM) subsystem on February 3rd. Based at the National Center for Supercomputing Applications (NCSA) in Illinois, Grant will manage DM's and NCSA's tickets and epics using the JIRA work tracking tool. 
Upcoming Meetings with Rubin Observatory Involvement
(those with asterisk* are LSSTC funded):
2021
April 13-15: LSSTC Enabling Science 2020 Broker Workshop, Part II*, Virtual
April 13-15: On the Future of Data Centers and eScience Institutes, Celebrating LIneA's 10th Anniversary*, Virtual
May 4-6: AURA Management Council for Rubin (AMCR) Meeting, Virtual
June 7-10: Statistical Challenges in Modern Astronomy VII, Virtual
July 19-23: Dark Energy Science Collaboration (DESC) Meeting, Virtual
August 9-13: Rubin Project and Community Workshop (PCW) 2021, Virtual