Rubin Digest 22 December 2020
22 December 2020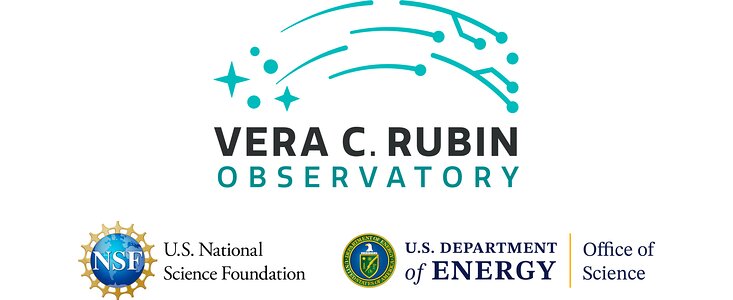 Project & Science News
This will be the last News Digest for 2020; Rubin Observatory wishes all our colleagues and their families a very happy and relaxing holiday. This year's holiday card is featured on our website, along with a 2020 in Review news item that highlights the achievements of the past 12 months. 
Rubin Observatory will be participating in the American Astronomical Society Winter Meeting (AAS237) on January 11-16, 2021. If you're attending the virtual meeting, we hope you'll participate in the Rubin Observatory Open House on Tuesday, January 12th from 12:00-1:30 EST. Rubin will also have a virtual exhibit booth, which can be accessed from the meeting exhibit hall. Visit our booth to take a fun quiz, and you might win your very own limited-edition Rubin Observatory swag item. 
The AAS Meeting will also feature a special Dark Energy Science Collaboration (DESC) session on Thursday, January 14th at 12:00-1:30 EST. The focus of this session will be to demonstrate recent key results from technical studies, state-of-the-art extragalactic and image simulations, and precursor survey analysis using analysis software developed within the LSST DESC. 
The observatory site on Cerro Pachón has been busy, with approximately 60 people (Rubin employees and contractors) now working on the summit. The dome has twice been rotated successfully in order to install cladding, and all of the louvers for the dome have now arrived and been unloaded onsite. Spectacular photos, taken using a drone, are available in the Gallery. 
At SLAC National Accelerator Laboratory, the LSST Camera mass simulator was successfully loaded into its shipping container (photos at this link). It is scheduled to be shipped to Chile, where it will be used for testing prior to the arrival and installation of the LSST Camera, after the new year and after further practice of loading and unloading the simulator is completed. 
Just in time for 2021 comes Version 21.0.0 of the Rubin Observatory Science Pipelines, released by the Data Management team on December 10th. The release announcement, which provides more information and links to documentation, is on community.lsst.org.
A virtual workshop organized by the Survey Cadence Optimization Committee (SCOC) took place on December 8-9, 2020. Main goals for the meeting included introducing the Science Collaborations to the SCOC and the process for the initial cadence strategy selection, providing updates on cadence simulations and analysis progress, soliciting feedback from the Science Collaborations to the Project team, and announcing a Cadence Notes Solicitation call. These Cadence Notes will provide feedback on the existing large set of survey cadence simulations to the SCOC. The submission deadline is March 15, 2021. Additional details are available at this link. More than a hundred attendees participated in this well-received workshop, and a lively discussion took place on LSSTC Slack channel #scoc2020. All workshop presentations and recordings are available on the meeting website. 
The Rubin Education and Public Outreach team is accepting applications from teachers of astronomy courses (middle school through introductory college level) to pilot test educational investigations with their students. Please spread the word to the teachers you know; more information is available at this link. The application deadline is January 22nd, 2021.
Personnel Announcements
Current open positions with Rubin Observatory are listed on the Rubin hiring website. Please check this site regularly for new opportunities. 
Upcoming Meetings with Rubin Observatory Involvement
(those with asterisk * are LSSTC funded)
2021