ann21004 — Announcement
January Issue of the NOIRLab Mirror Newsletter Published
22 January 2021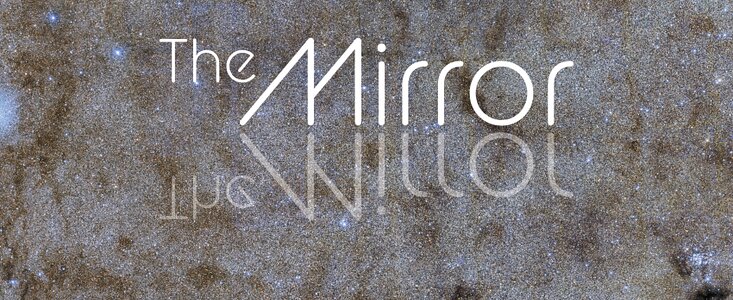 The second (January 2021) edition of the NOIRLab Mirror newsletter is now available. This new, twice-yearly, newsletter focuses on news for the NOIRLab community, and showcases the science, technology, and developments across the five NOIRLab Programs: Community Science and Data Center (CSDC), Cerro Tololo Inter-American Observatory (CTIO), Gemini Observatory, Kitt Peak National Observatory (KPNO), and Vera C. Rubin Observatory Operations. 
This issue features articles on recent scientific results and technical developments from the NOIRLab Programs, perspectives on the peer review process, inclusion and diversity in astronomy, and an overview of current outreach events including the recent SATCON1 workshop on the impact of satellite constellations on astronomy.
The NOIRLab Mirror builds on the traditions of its predecessors, the Gemini Focus newsletter and the NOAO Newsletter. NOIRLab Mirror is free and notifications of the release of future electronic issues can be requested here. A free subscription for printed copies can also be requested by libraries and researchers here. 
Links
Contacts
Amanda Kocz
Press and Internal Communications Officer
NSF's NOIRLab
Cell: +1 626 524 5884
Email: amanda.kocz@noirlab.edu